We work with leading corporations to connect them with an outstanding deal flow of international technology companies. We also support open innovation strategies through custom build programs and initiatives.
Sourcing the most promising deals at good valuation.
Assessing and evaluating the technologies & IP.
Building and operating business innovation platforms (accelerator, incubator, open innovation hubs).
Piloting new business ideas on their behalf.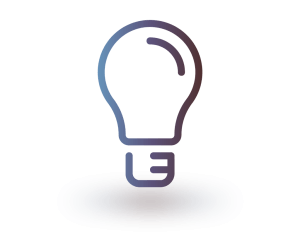 We take advantage of our large multidisciplinary pool of scientific and business expertise.
Scouting for some of the major national and multinational corporations in Spain.
4 buy side mandates executed last year.
We evaluate a new project every two days.
Managing innoLab Bilbao, an open innovation platform of IBM, Iberdrola, Mondragon Corporation, Euskaltel, BBK and the University of Deusto in the field of Artificial Intelligence.
Some References